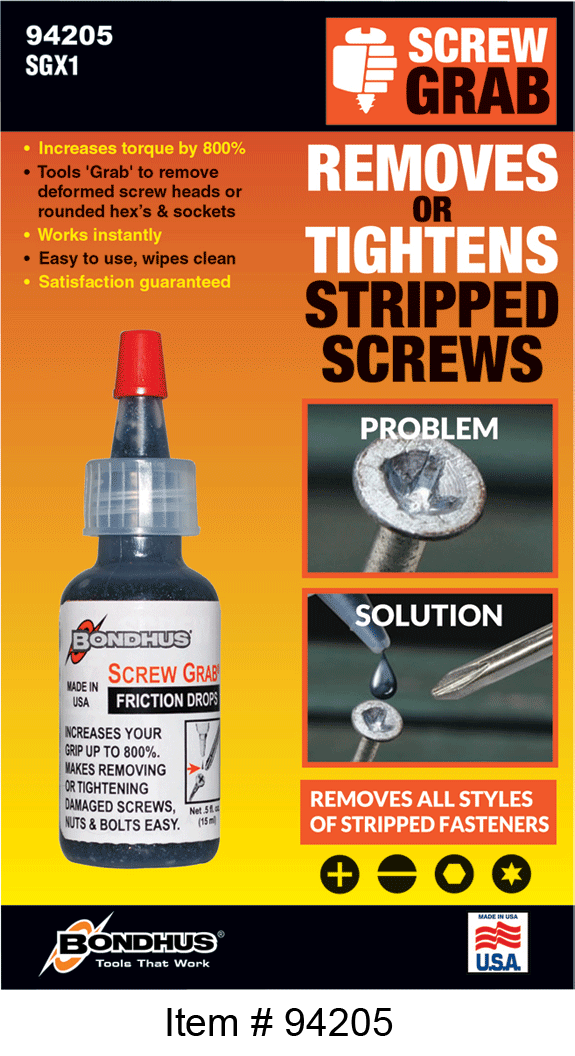 A single dab of SCREW GRAB® creates a positive grip between metal surfaces (tests have shown as high as 800%) that virtually eliminates tool wear or rounding and deforming of fasteners.
Works on:
Rounded or deformed heads
Seized, rusted or hard-to-reach spots
Sloppy or mis-matched sockets
Stops bit from turning in a chuck
Prevent tool wear
APPROVED for use on Boeing Airline Jets, Military Fighter Jets & the RAF, resulting in SIGNIFICANT LABOR COST REDUCTION in time & efficiency for service departments.
WON THE AWARD OF DISTINCTION FOR INNOVATIVE NEW PRODUCTS from "Retailers Choice Awards", selected by the National Hardware Show and the Retailers Choice Committee.